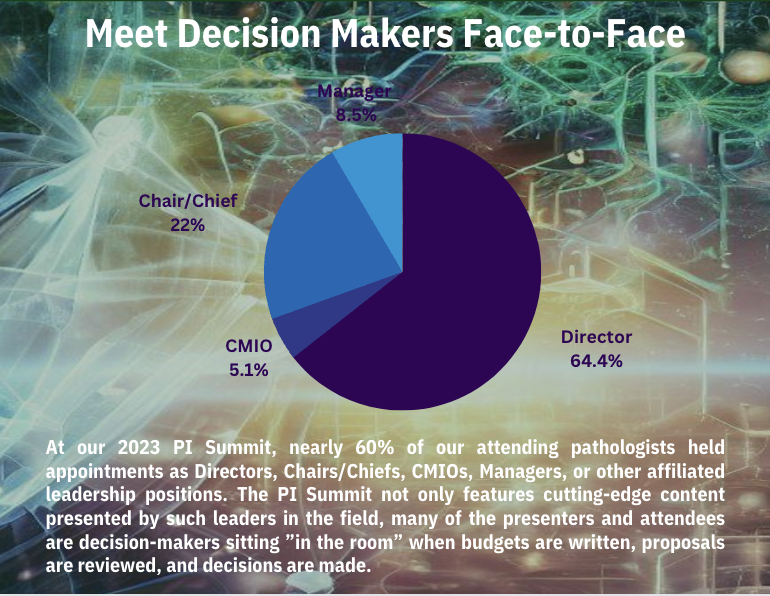 As the subspecialty continues to gain recognition for its significance in delivering efficient and effective results to support patient care and safety, the Association for Pathology Informatics (API) and its committee members are dedicated to seeking out and sharing cutting edge research and implementation stories across the field of pathology. This year's meeting will feature developments in digital pathology, LIS synchronization and workflow, as well as use cases for artificial intelligence as it applies to anatomical pathology as well as clinical pathology. The best minds will also be gathering to hold in-depth discussions regarding the regulatory environment that the field will be facing in the coming years.  
API understands how important it is for you and your teams to have a chance to speak with these stakeholders and decision-makers at key institutions throughout North America, Europe, Asia, as well as other regions throughout the world. Likewise, our planning committees and attendees appreciate that the field is built on collaboration and partnerships with vendors to move pathology and patient care forward and are eager to meet with you.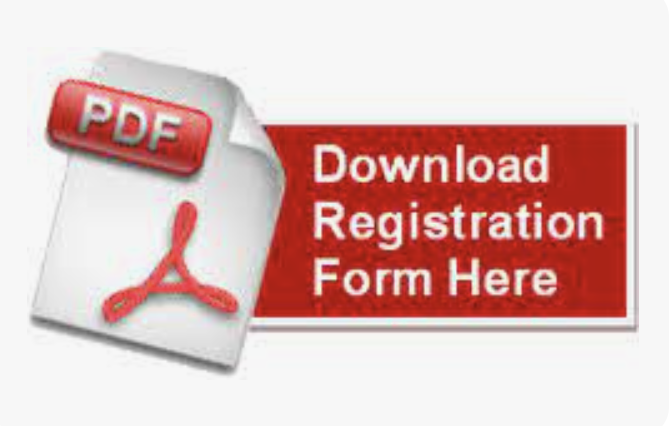 Here are some unique features of this year's meeting to facilitate intimate networking:
Breakfast/Lunch and Coffee Breaks (May 21 to May 22) will be held in the Exhibitor's Hall during Exhibitor Hall Open Hours (Exhibitor Participation Required; Sponsorship of Lunches/Afternoon Coffee Breaks included in Diamond Package; Sponsorship of Breakfasts included in Platinum Package; Sponsorship of mid-morning Coffee Breaks included in Gold Package)

Micro-Brew, Wine, and Food Tasting in the Exhibitor's Hall (Tasting Station Included in Exhibitor Package; Exhibitor Participation Required): Attendees will flow through every exhibitor booth to sample micro-brews, wines, and foods featured in front of your space. This will be the opportunity for you to mingle with the attendees and feature your products and services. 

Trivia Game Night in the Exhibitor's Hall (Sponsorship of Prizes Available, Exhibitor Participation Encouraged): Attendees AND exhibitors will be invited to intermingle and gather in the Exhibitor's Hall for a Trivia Game, emceed by Dr. Ronald Jackups (API President 2024-2025, WUSTL). At stake? Socializing and high-end Prizes!

President's Reception (Wednesday, May 22)(Sponsorship of Reception Available, Exhibitor Participation Encouraged): Exhibitor representatives are encouraged to attend the President's Reception and relax, get to know attendees, and make connections! This will precede our main evening event - a live concert featuring Dr. Ulysses Balis' band "Lost in Processing!"

Live Concert - "Lost in Processing" featuring Michigan Medicine Department of Pathology (Dr. Ulysses Balis and Dr. Jeff Myers, Vice-Chair Clinical Affairs and Quality) (Sponsorship of Concert Available, Exhibitor Participation Encouraged): Enjoy live music and mingling with attendees.

Women's Networking Event (Sponsorship Available, Female Exhibitor Representatives Participation Encouraged): Enjoy meeting established and rising female leaders in the field in this intimate gathering of women in Pathology Informatics.
Review the attached Exhibitor Prospectus to learn about MORE SPONSORSHIP OPPORTUNITIES! DO NOT miss out on this meeting and come be a part of the discussion with top experts in the field in Ann Arbor, May 20-23, 2024.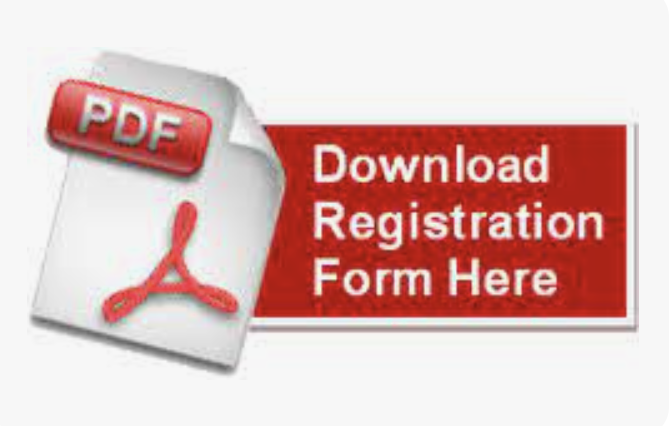 Contact Grace Chae for more information:
[email protected]