Thank you for attending the PI Summit 2023! 
Oh what a meeting!

Great sessions, amazing posters, and, in between... fantastic community-building and festive celebrations for 40 years of meeting for pathology informatics!

Congratulations, again, to:
API Lifetime Award Recipient Dr. George Birdsong
API Distinguished Service Award Recipient Dr. J. Mark Tuthill
Poster Award Winners
Becich-Friedman Distinguished Oral Presenters
and our Raffle Winners!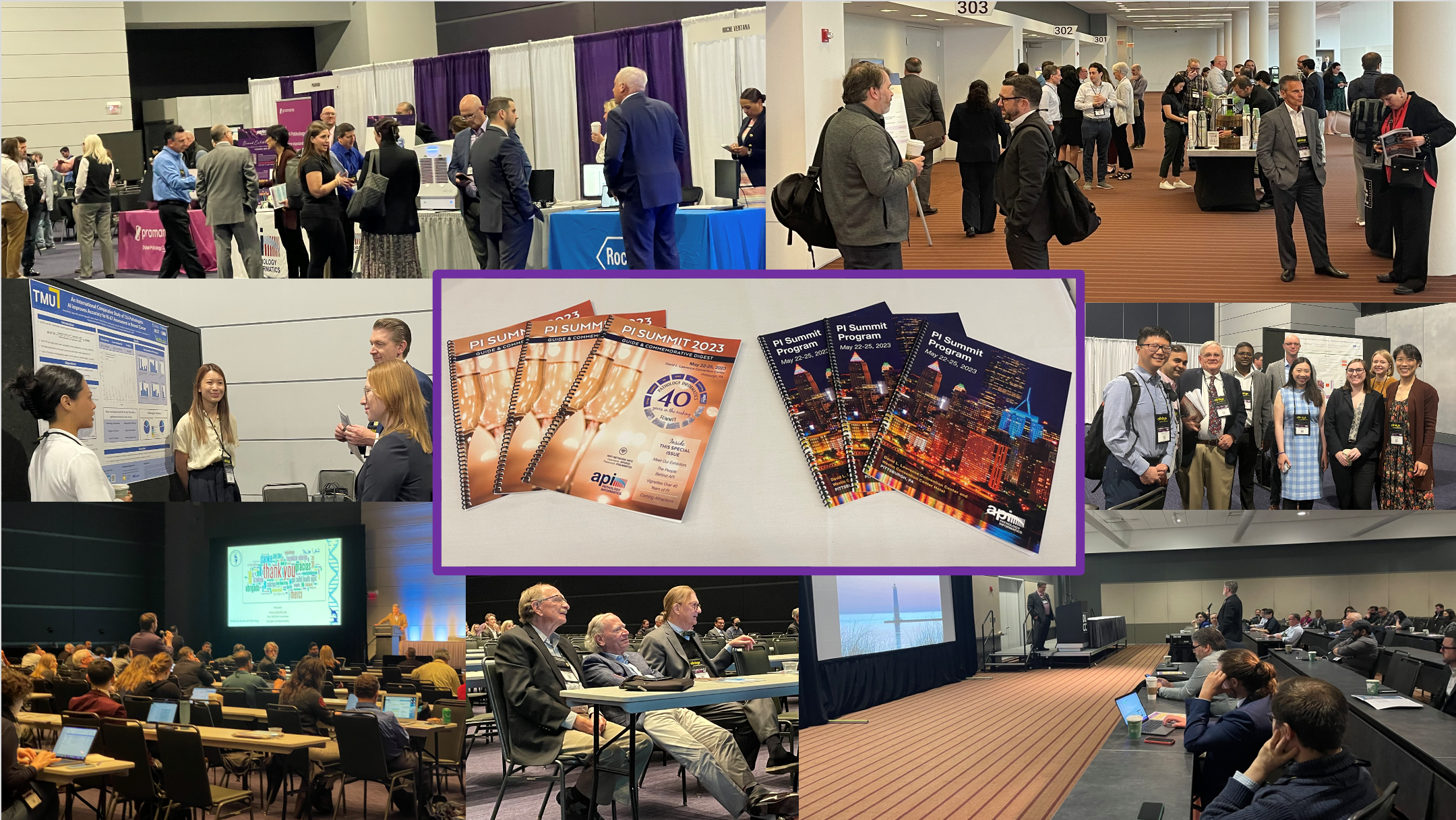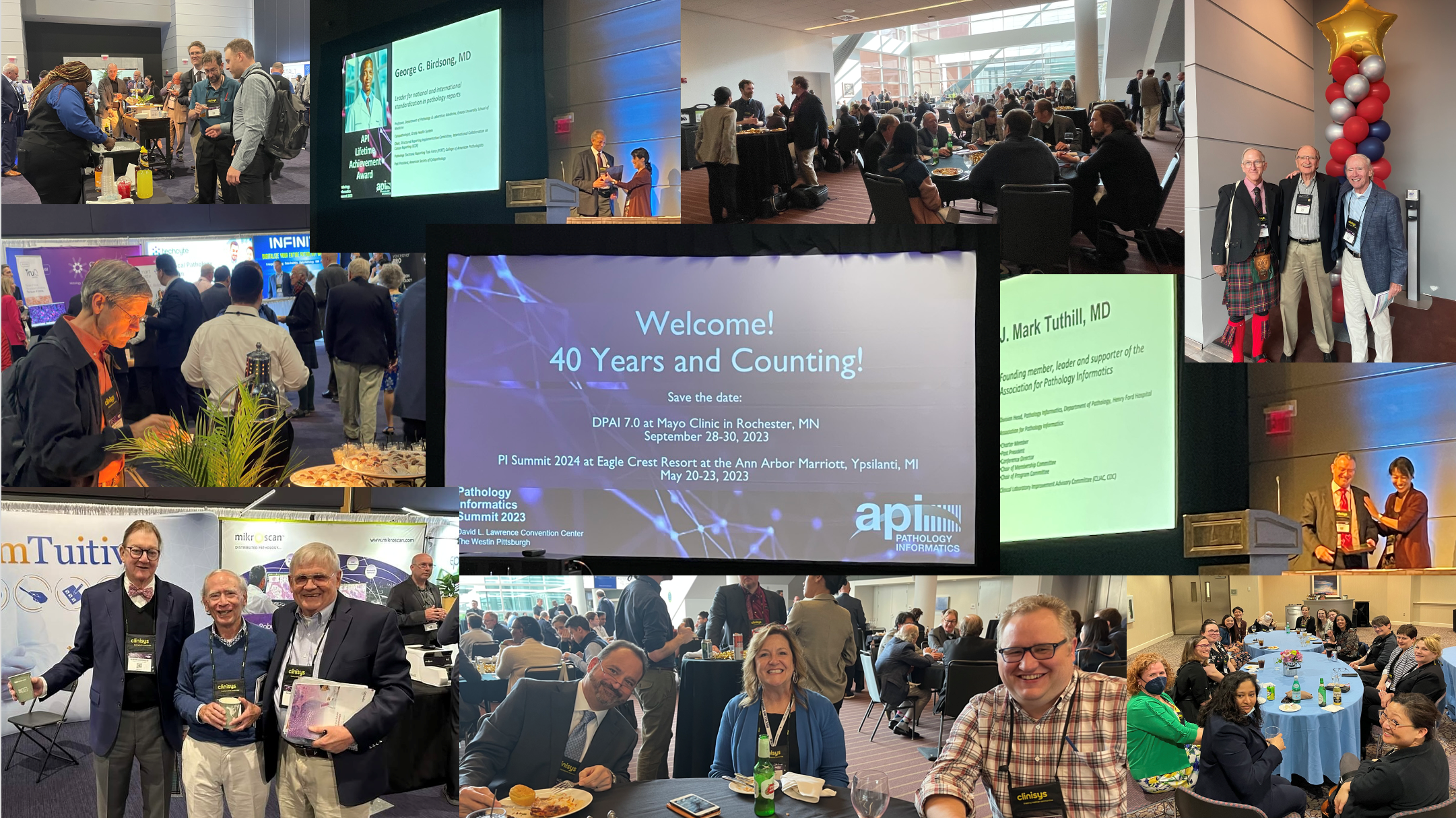 Did you miss the meeting?

You can access the Commemorative Guide featuring special articles on the origins of the PI Summit by Drs. Bruce Friedman, Ulysses Balis, J. Mark Tuthill, Bob McGonagle, Edward Klatt, and an interview with Michael Becich, and access to a podcast hosted by Mary Edgerton!