May 9, 2022
Mentor:

University of Pittsburgh Medical Center

Session Highlights:


April 11, 2022
Mentor:

AP Specialty
Mount Sinai Health Systems

Session Highlights


"When choosing a fellowship program, while well-known institutions have benefits, it's more important to understand the institution's IT infrastructure and IT governance: what is their EMR? How up-to-date are their systems? what does their funding look like for IT projects?"
"Management is hard and informatics is about 'change management.' So, you have to be able to work and communicate with different groups of people at different levels of management, such as leadership, middle-management, and front-line users. You need to understand why the change is needed and understand the underlying reasons for resistance."


"The job market is always changing, and every year is different. I recommend taking the job that is the most interesting to you for now, even if it's not exactly what you want. Then, when you get there, collaborate with people and keep your eyes open for new opportunities. If the institution is not a right fit, don't stay longer than five years but find a new opportunity and make that transition. It's about finding your passion and building it as you go."


"The most important thing to learn in pathology informatics is the workflow analysis to understand processes. The other important point is monitoring the result after implementation and seeking continuous feedback from users so that you can continue to improve the process. I always invest the time to study the workflow carefully, and it helps me understand the possible issue and proactively resolve them. I am proud to say that I have never had to pull back after going live with a project owing to meticulous workflow analysis ahead of implementation."
March 14, 2022
Mentor:

CP Specialty
Washington University School of Medicine

Session Highlights


"Informatics is a lot more than just math, there's a human element to it. It is leadership, leadership across the health care system."
Q: What do you wish you had known early in your career?
A: "That it is critically important to get networking through organizations like API and to look for potential mentors. For places where mentoring isn't as strong, speak up with your residency directors. If you can't get to CI training first, then get to quality improvement. From there, you can learn to assess data, understand a system, how to change it, develop root-cause analysis, and learn all areas of quality assurance. Then, go to places like API and look for potential mentors to identify things you're interested in and start meeting those people."
Q: How do you keep yourself current?
A: "Partly surround yourself with people with different skill sets. There are also organizations such as API that provide a lot of training and educational materials, as well as opportunities to connect with others. As much as I have tried to supplement my learning with books, I really prefer example-based learning." 

Q: What is your rule-of-thumb approach to triage/identify medical versus informatics questions? 
A: "We developed a clinical lab steering committee with Subject Matter Experts (SME) from all areas and meet on a regular basis to discuss 'grey zone' issues like these with the goal to determine how to address the problems.... If someone asks me a microbiology question related to orders and results - I understand the system but not the test. So, that steering committee can provide the expertise in the different fields and provide the information necessary to carve a pathway to solve the problem."
Q: How do you prove your worth in your institution?
A: "We have a ticket system. We quickly realized, if we were going to keep track of a system, we needed something like that - so, we generated a homegrown system within the department.... Because Clinical Informatics is not a fee-for-service, it is more difficult to demonstrate or document the value that we provide. For both our department and our health care system as a whole - the ticketing system is a good way to show it. For example, I can look back and say, 'Remember all of the C-Diff orders? We spent this much time and helped fix that for you!'"
February 14, 2022
Mentor: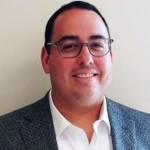 Medical Director of Clinical Informatics
LabCorp

Session Highlights

"Informatics is a part of enabling pathology to move forward.  Pathology informatics is pathology – some of the best informaticists I know don't consider themselves informaticists but pathologists. There are wonderful courses and mentors out there.  You need to ask yourself, what do I really want to focus on?"
"A lot of work cannot be published in industry vs. in academics. It's nice to be invited to this mentoring event because it makes me feel part of the community."
"Every industry is different and while I work for a very large company there are many different sizes of companies that focus on a variety of areas and you will see people float in and out between academia and industry."
"What skills do you need as a resident?  Find projects that you are passionate about or that will keep your interest to develop the skills that you need – project-based learning is key."

"Ask yourself: What is your focus?  Do you want to be a CMIO? – then, take on operational aspects. Digital pathology or bioinformatics? - then, take on projects related to those aspects which will set you up as a good match for various programs.  That's how you find your niche in informatics."
January 10, 2022
Mentor: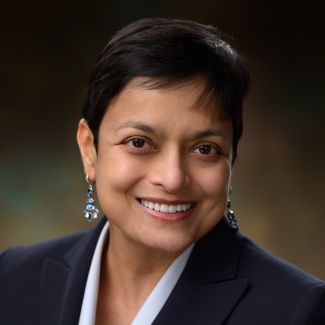 Texas Children's Hospital, CP Specialty



Session Highlights:
"Not all mentors are good leaders. You can learn just as much from a bad leader as you can from a good leader."
"Rather than pursue a particular skill set in Pathology Informatics, I encourage you to find a question that you are curious about, or a problem that you have come across in healthcare, and consider learning skills that might help you solve that problem. You want to learn how to learn – that is what you want to master – and not worry too much about a particular skillset."
"I wouldn't say that coding or knowledge of coding is integral to the practice of PI. Instead, an informaticist plays the important role of understanding how data is collected, shaped, and interpreted. It is our role to take leadership in acquiring and presenting data in a way that is accurate and impactful."
"Find a project that you are passionate about – something that is important to you and work on it -  even if you aren't the lead informaticist at your institution."