Lifetime Achievement Award 20015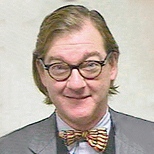 2015 API Lifetime Achievement Award
Bob McGonnagle

The Association for Pathology Informatics presented its Lifetime Achievement Award for 2015 to Robert McGonnagle at the Pathology Informatics Summit 2015 meeting in May  in Pittsburgh. The presenter was Dr. Ray Aller.  
Mr. McGonnagle has been involved with the Publications Division of the College of American Pathologists publications since 1982, beginning as a freelance contractor. He is now Senior Director and Publisher of the College's CAP Today and Archives of Pathology and Laboratory Medicine. Bob recognized the critical role of informatics in pathology and medicine early in its evolution and solicited and published frequent, relevant articles in CAP Today. He has helped advance the field of pathology informatics by informing CAP Today readers about new and evolving technology and about the role of the pathologist in developing and overseeing the technology.

Bob has also been a strong supporter and promoter of various pathology informatics conferences including the Lab InfoTech Summit and Advancing Practice, Instruction, & Innovation through Informatics (APIII). These two meetings were merged in 2010 as the API's Pathology Informatics Summit and Bob has continued his roles in this conference. He has for years served as a moderator for conference sessions and, most  recently, has been serving as the moderator of the popular Town Hall Summit where emerging and hot-button topics are discussed.