Conference Venue:


All lectures (except for lab tours where transportation will be provided) will take place at:
Marriott Mayo


101 1st Ave SW, Rochester, MN 55902




Phone: (507) 280-6000





Hotel Accommodations:


API has secured a block of rooms at the Marriott Mayo for the DP-AI Workshop at a rate of $169 plus tax.
Group room rates available through September 6, 2023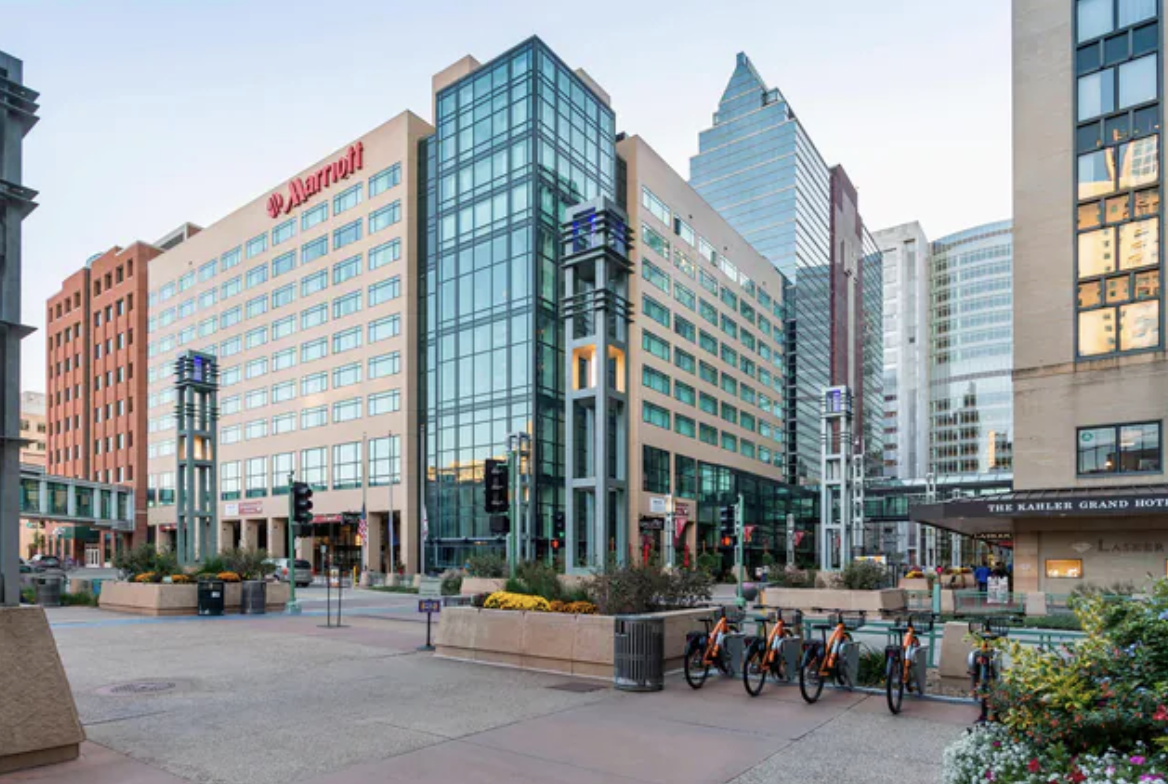 Thursday, September 28th at 7:00 PM - 9:00 PM
Opening Reception at the Gonda Building
200 1st St SW, Rochester, MN 55905
Friday, September 29th at 6:00 PM - 8:30 PM
Dinner and networking at the Marriott Mayo
There are various ways to travel to Rochester, Minnesota. Please visit Experience Rochester for information on flying and shuttle services available. If you take the Groome shuttle to Rochester, simply let them know you are heading to the Rochester Marriott and they will drop you off at the conference hotel.